It's not the first time I'm staring at a blank canvas. It's always a bit intimidating. Especially when you want it to be really good. But then again, the idea is to use this blog more like a sketchbook. To collect images and stories that I like and inspire me, and to to show some stuff that doesn't really fit on my website. Like work in progress and sketches. So why not start by putting up some of the sketches I did in my inimini sketchbook while I was in New York last month? Best holiday I had in a long time: visiting family (my 93-year-old grandmother!), camping next to a remote ocean beach and the big city ♥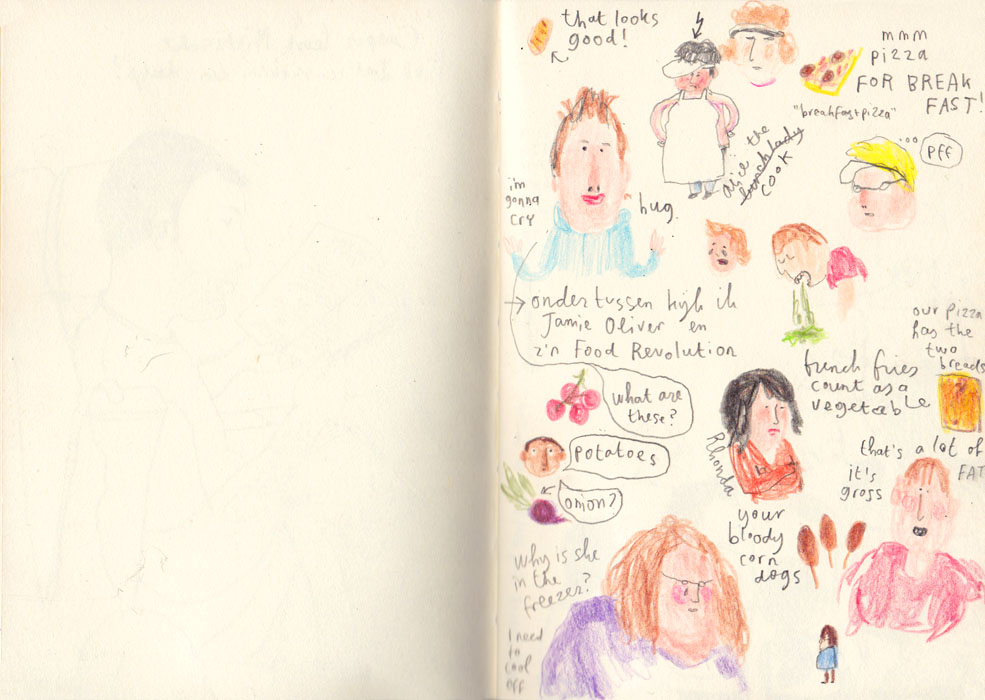 ∧ On the plane I watched Jamie Oliver's Food Revolution(and a sappy film about that surfer girl whose arm got bitten off by a shark).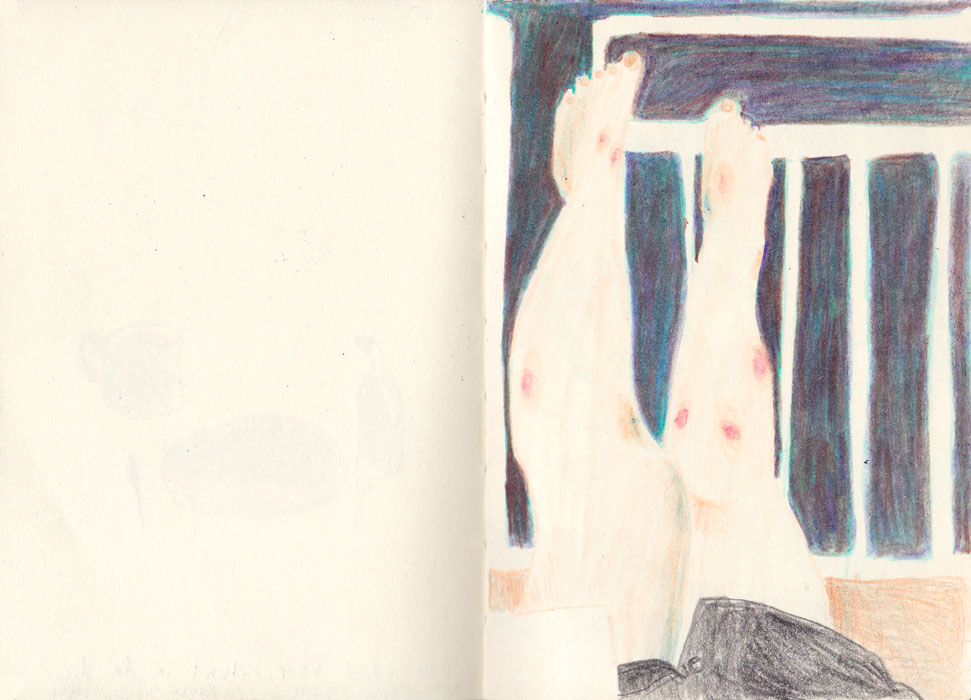 ∧ On day two my glow-in-the-dark legs were completely covered with mosquito bites.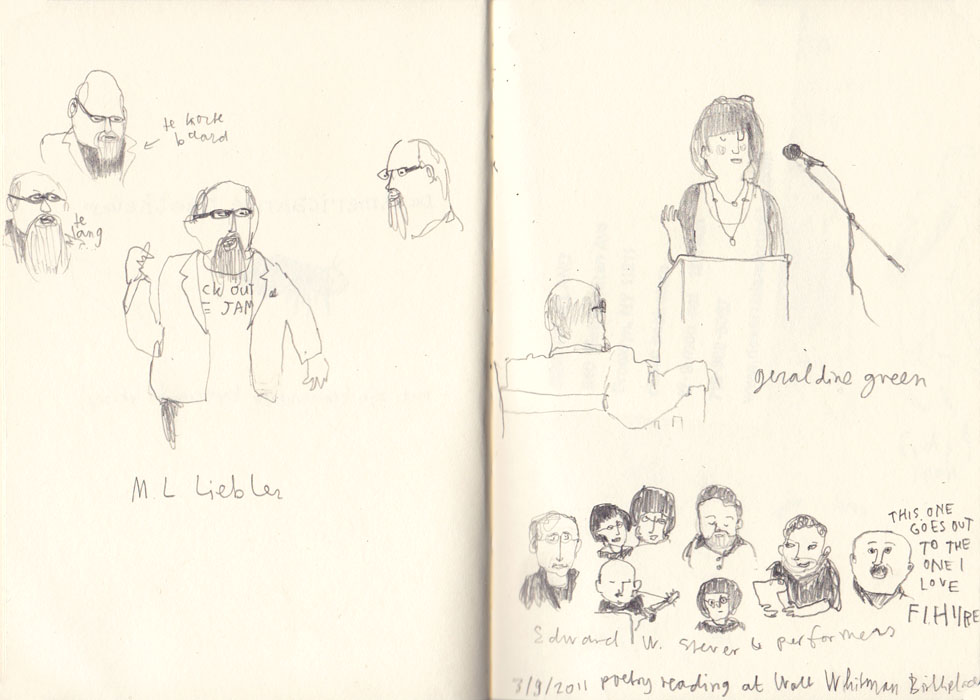 ∧ My uncle George hosts poetry readings at the Walt Whitman Birthplace Association on Long Island. We came along one evening and listened to a.o. Geraldine Green and M.L. Liebler.
∧ We went on a little road trip in grandma's car to Montauk, the most eastern tip of Long Island. There were some impressive waves thanks to hurricane Irene. Too impressive for me to go in, but it was a lot of fun watching the more experienced surfers!
∧ We also went camping on beautiful Fire Island. We were greeted by billions of mosquitoes (it was right after the hurricane, so it was hot and humid = ideal mosquito conditions). We needed to upgrade our repellent as soon as was possible!!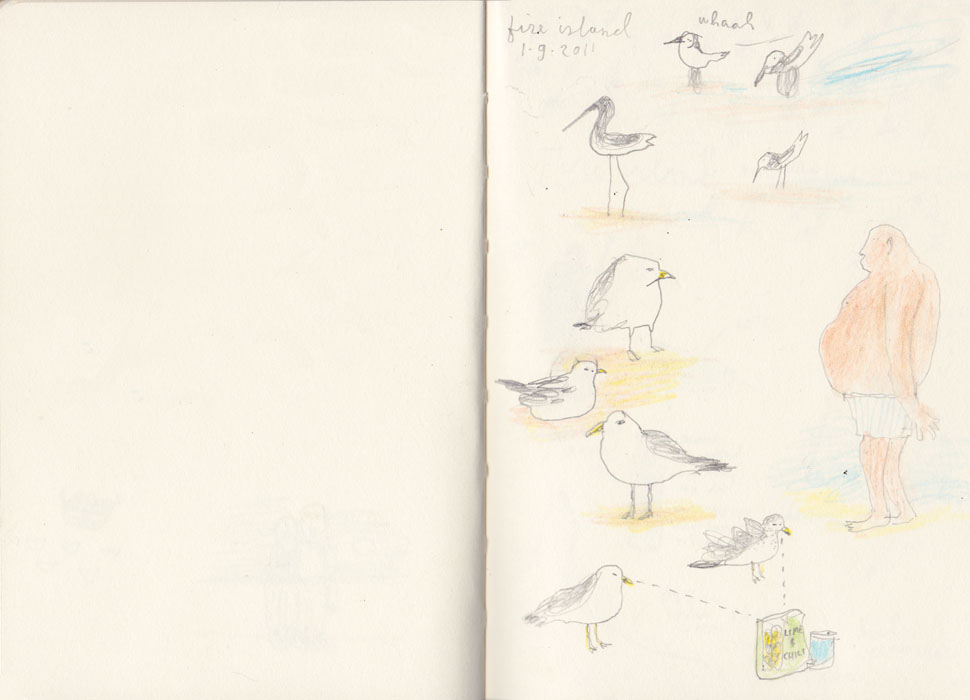 ∧ Meanwhile other creatures were preying on our food…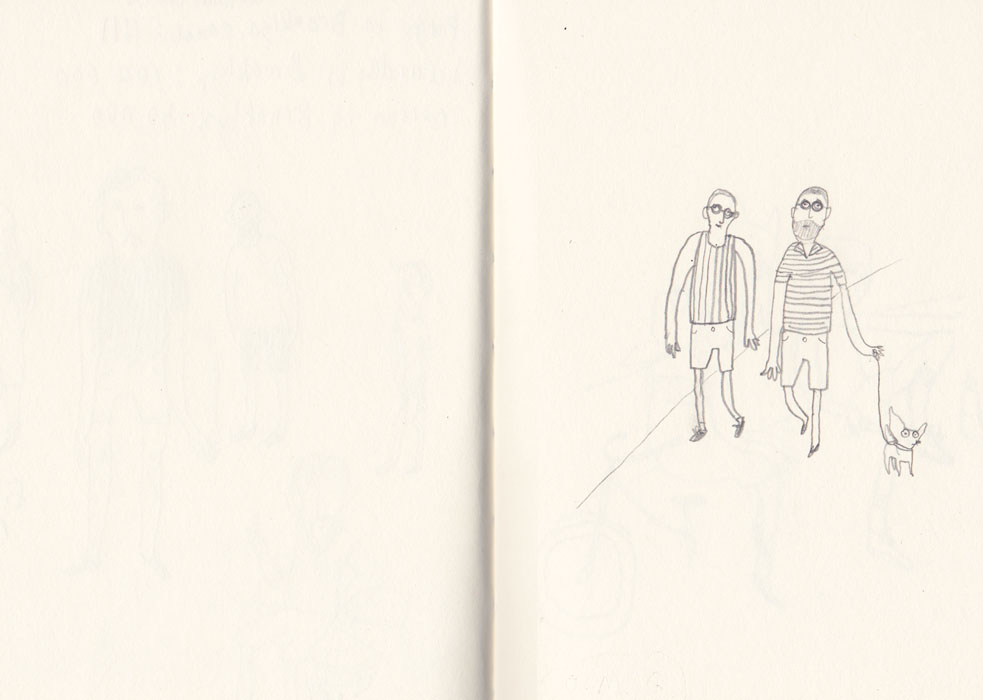 ∧ We spent the last few days in Williamsburgh, Brooklyn. Very interesting neighborhood! Some interesting looks and dogs there.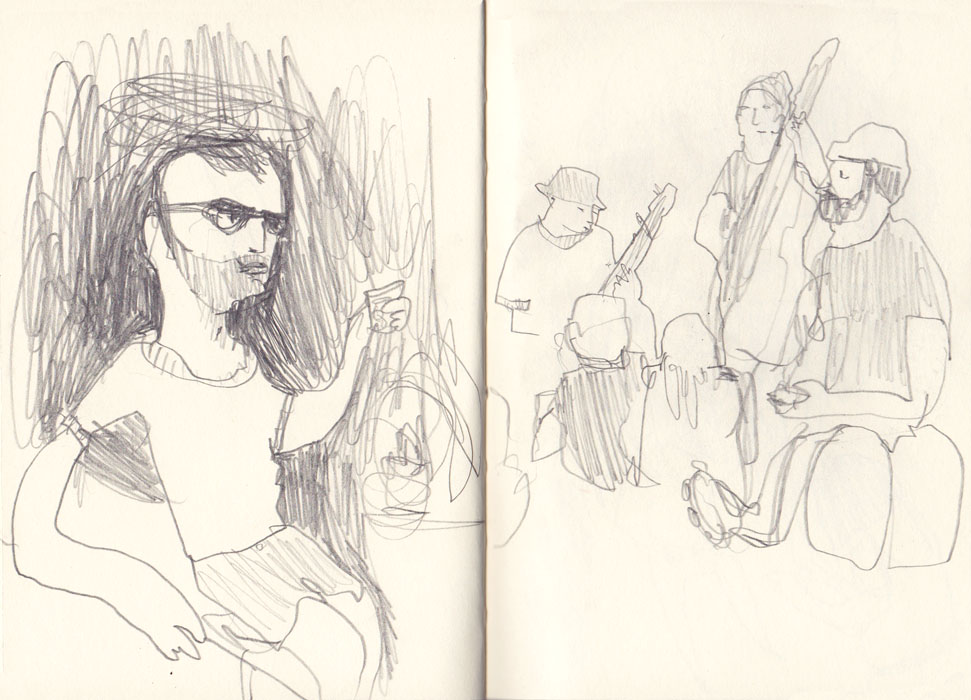 ∧ We got to see some live music there (please note I was slightly intoxicated when drawing this. Plus it was dark).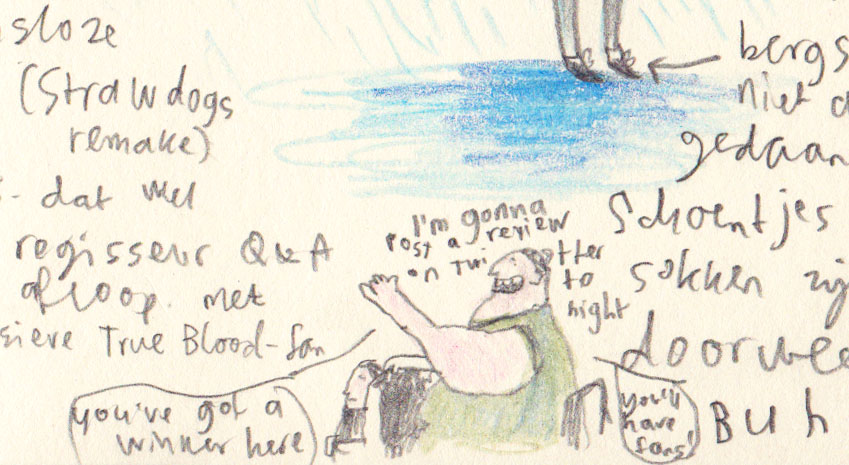 ∧ On our last day it rained. The whole day. Relentlessly. Everything seemed to fail: the Moma was closed, the American Folk Art museum had moved and once arrived there it turned out its collection was reduced to just a few quilts. We went to the Natural History Museum, which was fun but by this point my feet were so wet because I was wearing my suede flats. We fled into a movie theater were we ended up at a screening of a remake of Strawdogs. There was a Q&A afterwards with the director who came up with a lot of BS to defend this pointless remake. Apparently one of the actors also starred in True Blood and there was a hardcore fan there. She liked the movie. As I said, everything failed that day, even my drawing skills…