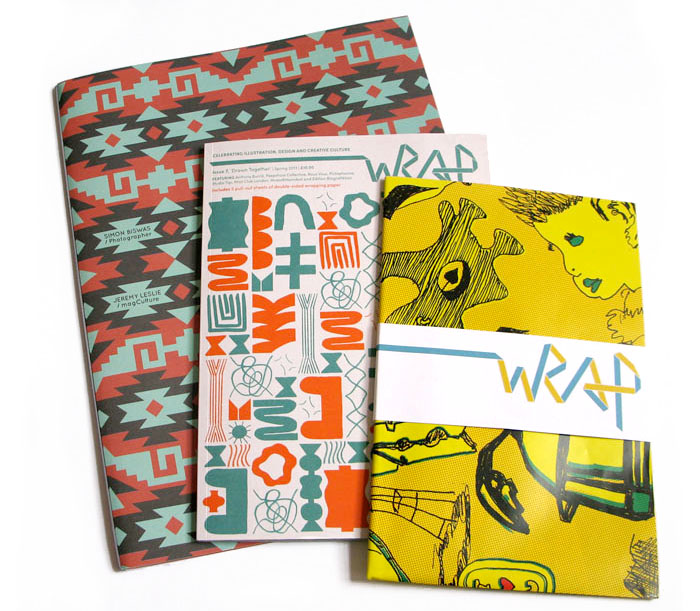 Last evening I had the pleasure of attending a free talk by the makers of Wrap, hosted by YCN in Shoreditch, London. Wrap is one of the most beautiful magazines around. They showcase the best illustrators out there and it's large size truly let's them shine. There is a strong focus on patterns and surface design, and in the middle of each issue you'll find a few sheets of wrapping paper. Great for wrapping gifts of course, but some are definitely worth framing!
It was really interesting to hear some of the ins and outs from its founders Polly and Chris. It was great to see how the magazine has been tweaked to perfection into its current form. Polly and Chris have a clear vision and don't seem to compromise or settle for less. For example there are no ads in the magazine, except on the back cover (and even that one advertisement fits in perfectly with the look and feel of the mag!), which makes the magazine very attractive. In all a very informative evening, that left me inspired and with a goodie bag, which always awesome!
Issue number 7 is just out and I was very happy to find it on my doorstep this morning. I recommend you get a subscription yourself; is just £25 a year (3 issues).
YCN is a helpful organization for people working in the creative industries. They organize events, run an agency and a shop (do stop by when you're in London for cards, prints and other designy things). You can sign up for a free membership on their website, which will enable you to attend events like this.