We are all a little weird and life's a little weird, and when we find someone whose weirdness is compatible with ours, we join up with them and fall in mutual weirdness and call it love.

– Dr. Seuss
This is exactly why I'm in love with Dr. Seuss. And my love for him has grown even more after seeing a documentary on him on Network Awesome. As a kid I have read The Cat in the Hat and the Fox in Sox, and I've loved his drawings and stories, but I never knew anything about Theodor Seuss Geisel (Dr Seuss' real name). To be honest I didn't even know what he looked like! I was relieved he really did look a bit like a doctor (at least later in life – with a grey beard and all).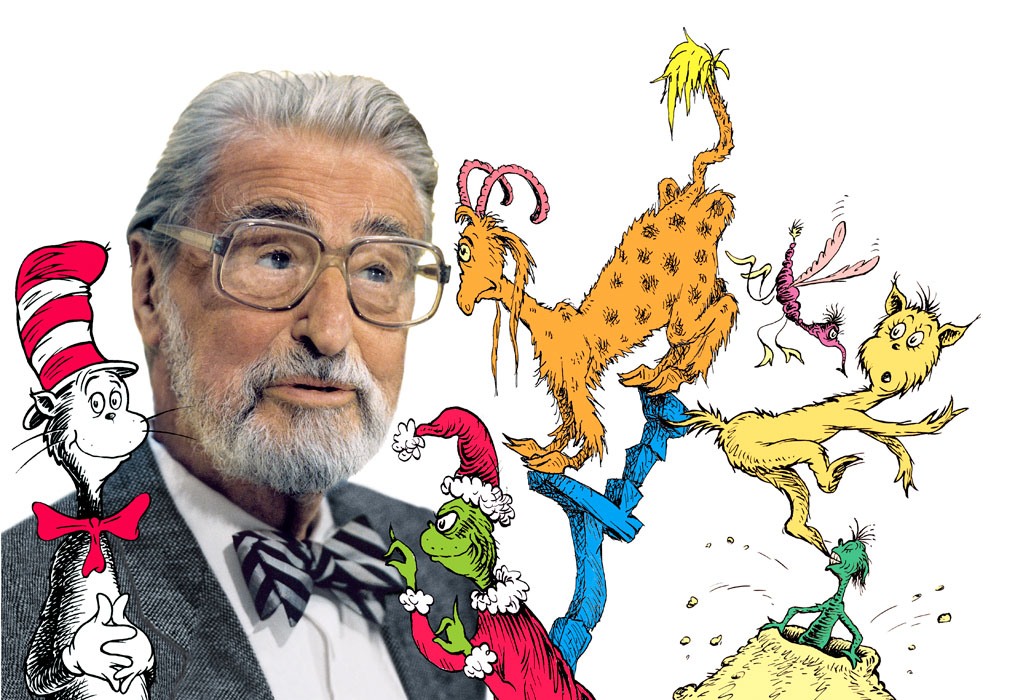 It was so interesting to learn more about the man who came up with all those BIZARRE creatures and rhymes. And boy, did he have an amazing studio – on the top of a hill, with a stunning view (quite the opposite from Roald Dahl's humble shack!). When he was about to die (at the age of 87) they wheeled his bed into his studio and that's where he took his last breath. What a way for an writer/illustrator to go.
He was also a very wise man, as proven by this quote:
Be who you are and say what you feel because those who mind don't matter and those who matter don't mind.
I've embedded the Network Awesome docu here, but make sure to pay their website a visit because Network Awesome truly is awesome. It collects the greatest stuff that's out there on YouTube and if necessary they 'glue' it together so you can sit back and relax and watch it in one go, without having to click on the next clip every five minutes. They have an awesome collection of old tv commercials, art and music documentaries, obscure movies and cartoons and tv series that will fill your heart with nostalgia (Jem and the Holograms, 21 Jump Street, Pingu anyone?).