I had a wonderful day in Walthamstow, east London yesterday. I now totally get why this suburb is dubbed Awesomestow. A museum, vintage shopping, a warehouse filled with neon signs and a mircobrewery made it a great day out.
First up was a visit to the William Morris Gallery. The godfather of the Arts & Crafts movement was born in Walthamstow and spent his adolescent years in a stately home that is now a museum in his honour. Anyone with slightest interest in repeat patterns should visit this museum! I loved learning more about William Morris' life, ideals and techniques. Great bonus was a small exhibition by British artist Jeremy Deller. Deller's art is very political and socially engaged, so it's more than appropriate to have his work for the Venice Biennale 2013 exhibited in the former home of socialist Morris (until 30 March 2014).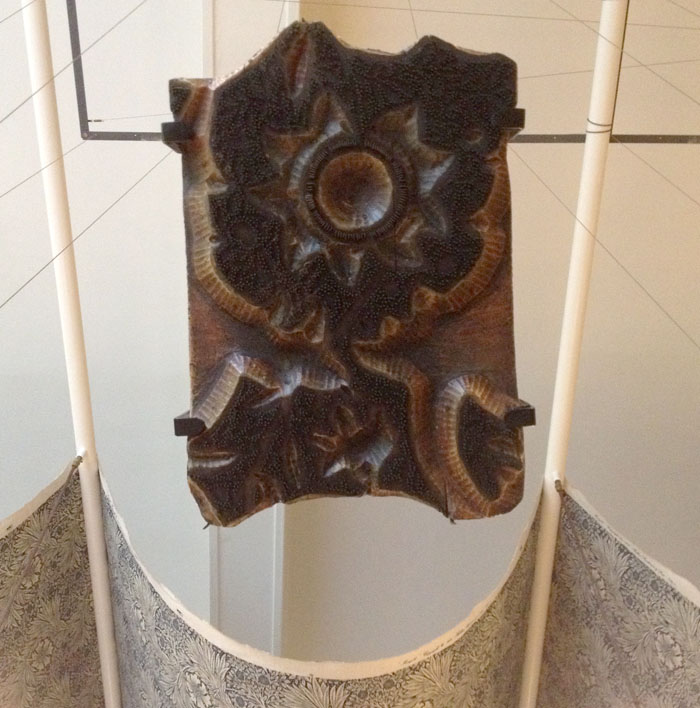 ∧ Wood blocks used for printing the wallpapers and fabrics.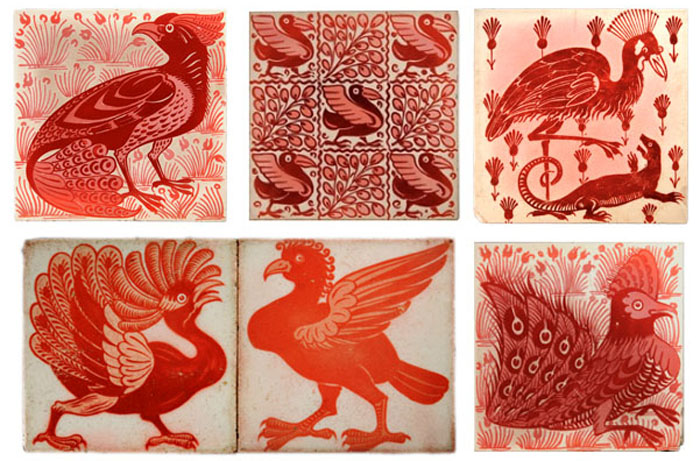 ∧ Tiles by William De Morgan, friend of Morris and designer for Morris & Co.
It was a glorious sunny day, so we walked to the Wood Street Indoor Market (about 20 minutes). It is a maze of tiny shops with vintage clothing, antiques and secondhand records.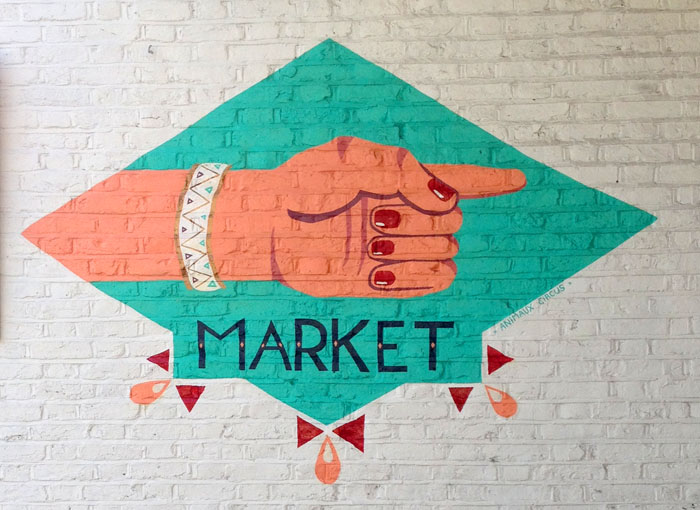 I wish we could wandered around a little longer, but we needed to get our next destination, the nearby God's Own Junk Yard, before it closed at 5.
A sign saying "Heavenly junk in a hell of a location" pointed us in the direction of a warehouse on an industrial estate. The moment I stepped inside my jaw dropped. The warehouse was packed to the rafters with vintage neon signs, light boxes and giant disco balls!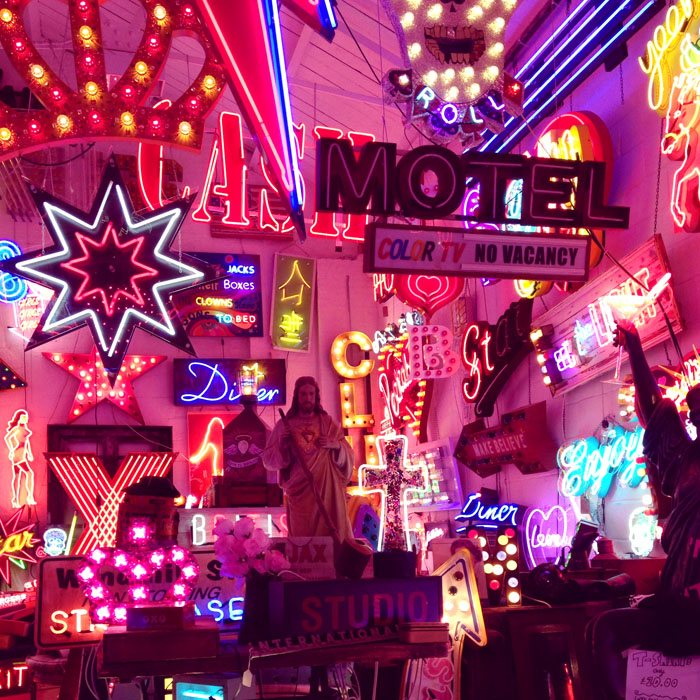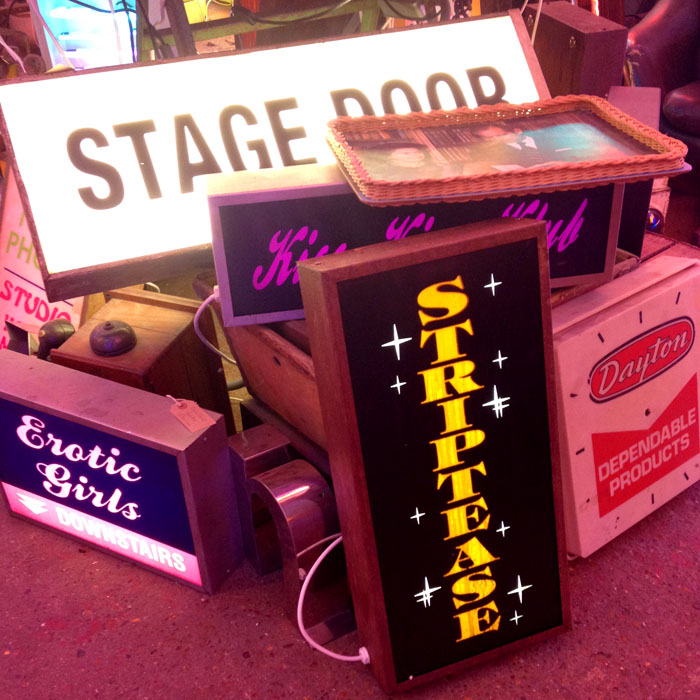 The collection is Chris Bracey's, who's been making neon signs for almost 40 years. Besides making new signs he's been salvaging old signs, repairing them or using them to create new works.
A warehouse opposite God's Own Junk Yard houses Wild Card Brewery, a micro- (nano?!) brewery where you can have a pint of their Jack of Clubs red ale amid their brewing equipment. A perfect way of ending the day in Awesomestow.