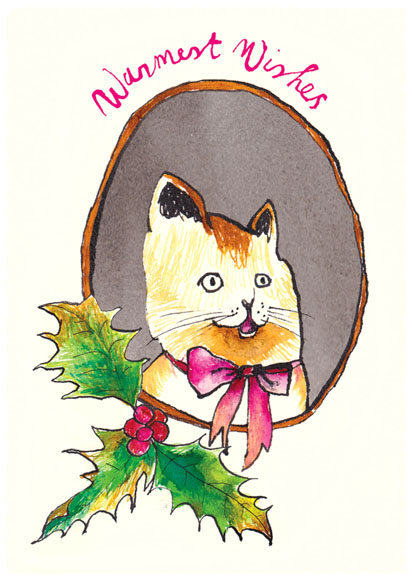 Warmest Wishes and Happy Holidays my dear readers!
This year I made a card inspired by vintage Christmas cards featuring pets, more specifically cats. I found a lot of these and they are just bizarre…
∧ The cats look either extremely sad, or sinister
∧ cats and champagne, of course!
∧ those were the days that Christmas Wishes were still sincere.