Doodlers Anonymous is a really fun website about ehm well doodling and people who love to doodle. There are interviews, showcases and they've published two colouring books. Recently there was a call for doodlers to submit work for colouring book vol. 3 and here is my entry!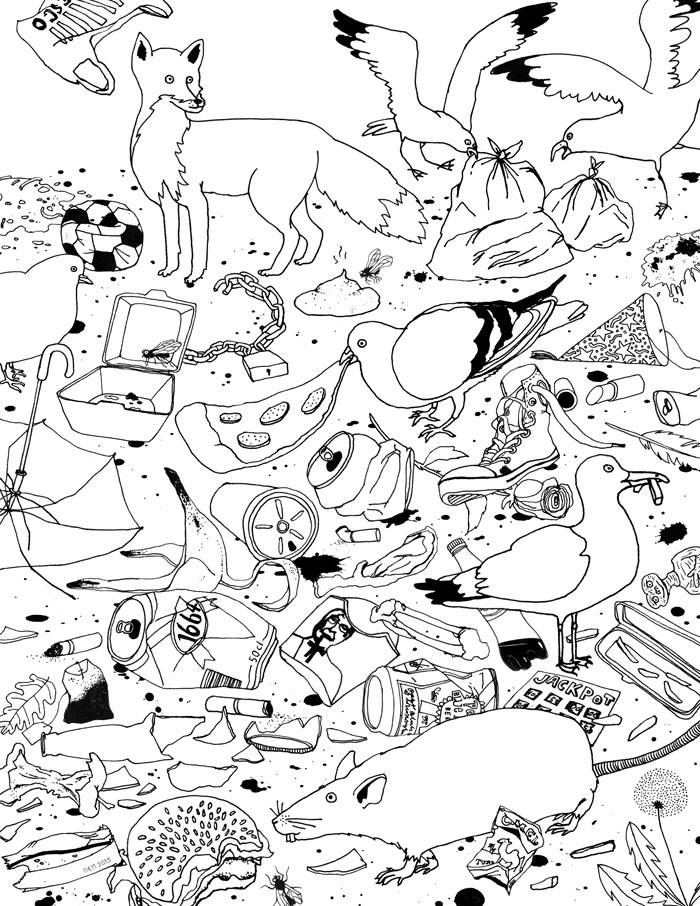 It's based on drawings I initially made for a pattern called The Garbage Thief, inspired by William Morris' The Strawberry Thief: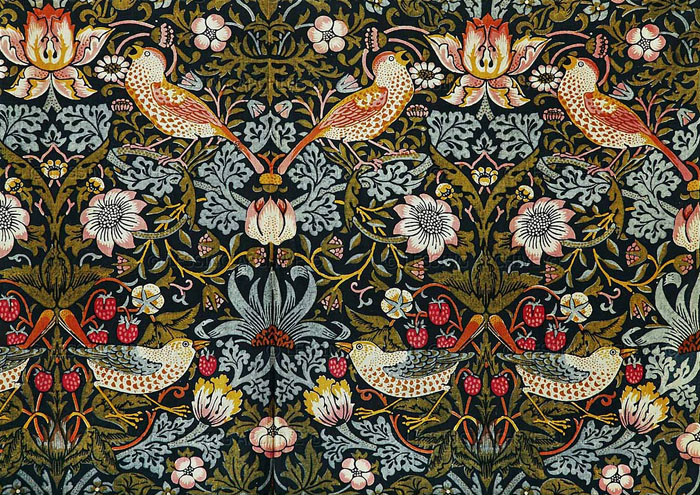 A while back my dad and I went on a William Morris-trail in the Victoria and Albert Museum here in London*. Highlight were some of the originals of his wallpaper and fabric designs. Of course the The Strawberry Thief was there, it's one of his most popular designs (it is bloody gorgeous!). The sign read  that one day he was looking out of his window into his garden and saw a bird picking a strawberry, which inspired him to design this pattern. I then decided I wanted to make a pattern inspired by what I see when I look out my window…
So my Garbage Thief is nowhere near a repeat pattern and I'd only done black and white drawings, but I thought in another arrangement they'd make a fun colouring page. The half eaten burger, the cigarette butts, the pieces of broken glass.. personally I can't wait to colour them in! It might not be PC enough for a book, but we'll see! They've received over 650 submissions, so chances are slim anyway…
*) Did you know you can go up to the information booth, ask 'where can I find works by William Morris?' and they'll print you a list where all his designs are located throughout the museum?! Great service!