Outsider art has fascinated me for a long time. I think I first came across the concept in the book Art Worlds by Howard Becker, which was required reading at uni (it explains art as a collective action of not only artists, but suppliers, dealers, consumers and critics as well). After having spent a semester in Boston as part of an exchange program, I went on a month long road trip through the east of the US, armed with a book on two-lane highways and a book on eccentric roadside attractions. The latter book listed wacky places to stay, oversized objects, novelty shaped buildings (we had lunch in a building that looked like a lady serving tea!), quirky museums, private collections and houses of outsider artists you could visit. When we got to Baltimore we had the pleasure of visiting three museums that related to outsider art: the American Dime Museum (sadly now closed), the American Visionary Museum (exclusively dedicated to self-taught artists) and an exhibition of works by psychiatric patients. These exhibitions have left a lasting impression on me.

Unlike in the US, outsider art isn't something I've come across very often here in the UK. So I was thrilled to learn about the House of Dreams in East Dulwich, south London! After a successful career textiles, fashion and interior design artist Stephen Wright had enough of it all and decided to dedicate his life to turning his house into a museum. For the last two decades he has been filling it to the brim with mosaics and sculptures made up out of dolls parts, masks, toys, old photographs, false teeth, glasses. It is only open to the public a few days a year, and last Saturday I finally made it there.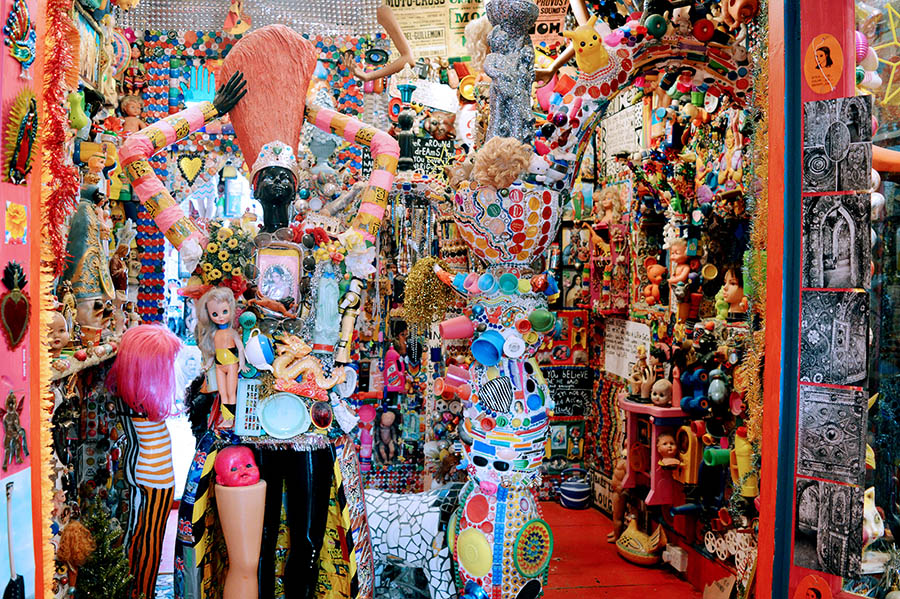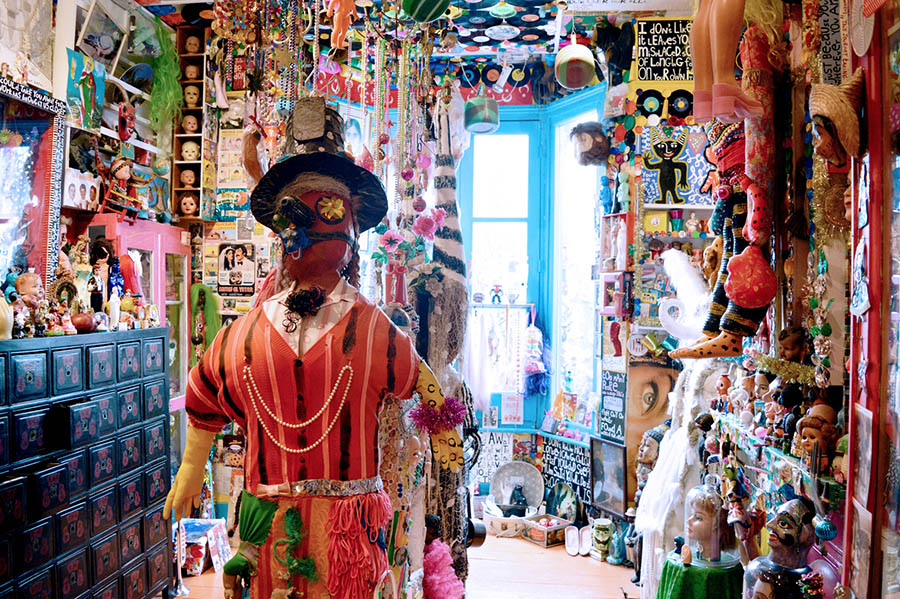 You wouldn't guess this given the bright colours, but it has all been fueled by the death of his partner and his parents. He has been creating a safe place for himself in the middle of suburban London. And it does feel like that! It's an ongoing project and it is slowly creeping up on his studio at the rear. Stephen also makes 2D works, ceramics and sculptures (☟), and he is currently creating works for a solo show.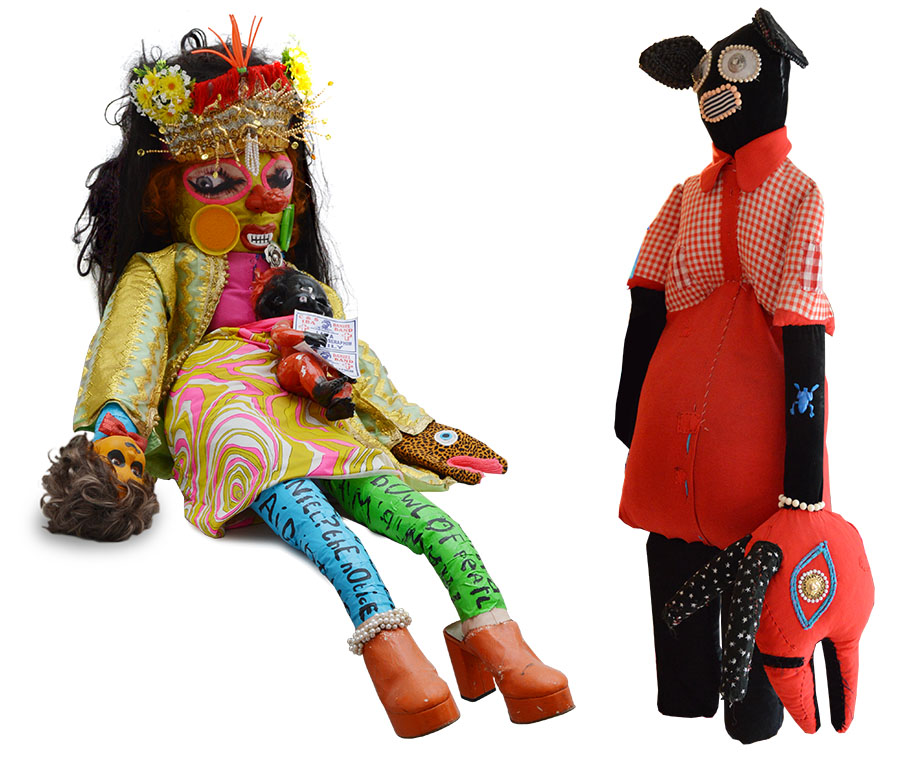 We weren't allowed pictures, which to be honest, in an "Instagrammable" place like this, was a blessing. It was quite busy and it would have been so annoying if everyone had been walking around with a phone in front of them! I've taken these images from his website – I hope Stephen doesn't mind :)
As an illustrator, a job that requires drawing skills as well as some analytical/conceptualising skills, I sometimes feel I've lost that ability of just doing, of just letting it rip. I often tend to overthink things. I manipulate drawings in Photoshop to 'perfect' them, while sometimes the 'bad', naive drawing is much more interesting and fun. This visit has reminded me to let loose more often. 
You can check the dates for his upcoming open days and book tickets on his website: www.stephenwrightartist.com.
Save
Save
Save
Save
Save
Save
Save